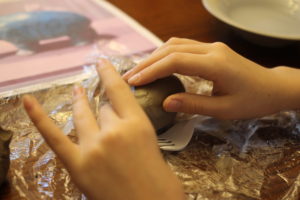 Do you ever feel guilty when you allow your kids to take a break in your homeschool day from workbooks to make an art project or doodle?  Feel guilty no more!  Hands-on activities and hands-on learning are a great benefit to your children, and here's why.

Hands-on Instruction Promotes Critical Thinking Skills
Critical thinking is the ability to make decisions and solve problems based on investigation, knowledge and experience.  Hands-on learning gives children the opportunity and benefit to experience problems that need solutions.  It promotes investigation, and challenges students to create solutions as they find answers to problems.  Students learn how to research potential solutions and make the best choices based on what they know.  This skill is invaluable not only in their school experience but also in the workplace.
Hands-on Learning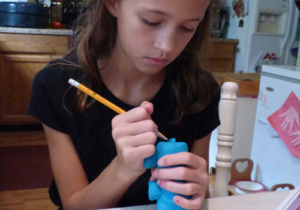 Helps Students Stay Engaged
         It's hard to lose focus when your hands are busy as well as your brain.  Hands-on Learning helps students stay focused and engaged in the task at hand.  And for those students who may need more than a lecture or simple reading material from a book, hands-on learning uses many learning modes including visual, kinesthetic, tactile, and auditory.  It's beneficial for all students, but particularly helps those students who are struggling by giving them success through alternate activities. 
Hands-on Learning Helps Students Retain Learning Longer
When students are engaged in creating a project about what they are learning, they remember the facts much better.  A report in the journal Applied Cognitive Psychology demonstrated that volunteers who doodled during a dull verbal message were 29 percent better at recalling details from the message.  And we all know that when we draw a concept we often are better able to remember and understand what we are trying to learn.

Benjamin Franklin said, "Tell me, and I forget,  teach me, and I learn,  but involve me, and I remember."
And here's another quote by John Dewey: "Give the pupils something to do, not something to learn; [when] the doing is of such a nature as to demand thinking; learning naturally results."
Hands-on Learning is Fun
Want to get the fun back in you day?  Do you want to spark imagination and wonder in your children?  Put hands-on learning into your curriculum.  Drawing, painting, building, and creating is just plain fun. It helps your children engage with each other and promotes teamwork.  And when the project is finished there's something to admire, play with, and talk about.  All-in-all that sounds like a day well spent!
Take Time for Art is All About Hands-on
Learning!
At Take Tim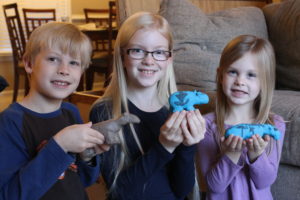 e for Art, we know the benefits of hands-on learning.  We also know that learning should be fun, and we know that you have very busy lives.  That's why we make hands-on art learning fun, fascinating, and easy.  And we integrate it with your history curriculum. By integrating hands-on art history with history unit studies, homeschools don't have to choose between the academics and the arts.  So go ahead and Take Time for Art! For more information click here.  Let us help you bring hands-on learning to your homeschool.